Our Core Values and Ethos
At The Meadows Primary Academy we are committed to ensuring that all of our children are happy, well rounded individuals with a love of learning. We are passionate about enabling our children to achieve their very best and we continually strive to deliver the message that "hard work opens doors and creates opportunities." The emotional health and well-being of the children, staff and families at The Meadows is especially important to us.
Our Core Values are at the heart of everything we do. These are:-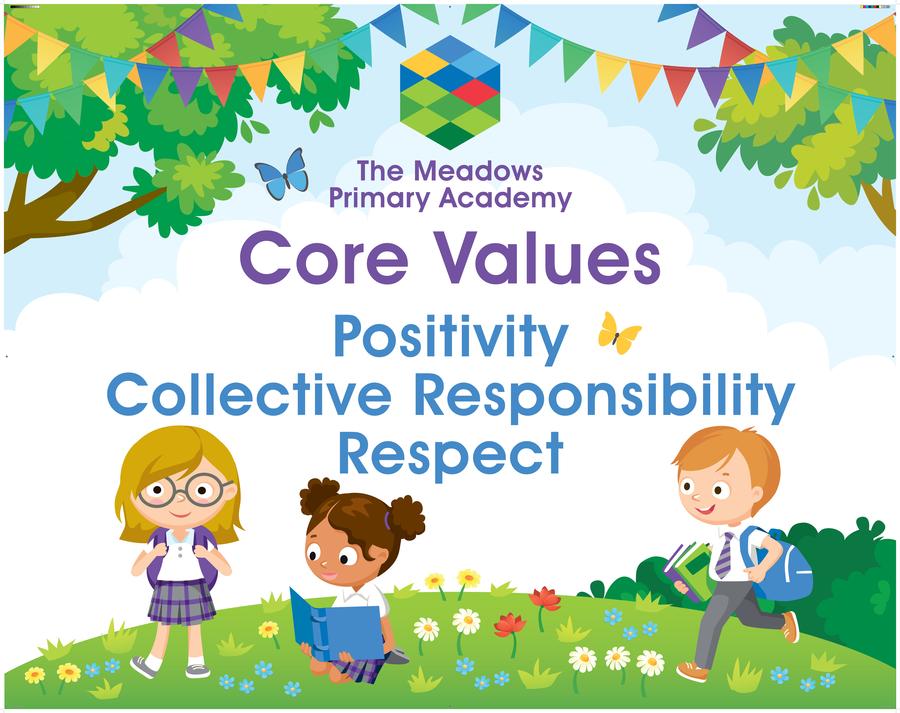 Everyone involved with The Meadows is committed to these values.
As a school, we have agreed behaviours which will support and underpin the values.
Respect is demonstrated through fairness, tolerance, using our manners, trust, valuing individuals and empathy.
Positivity is demonstrated through enthusiasm, perseverance, motivation, encouraging confidence and creativity.
Collective Responsibility is demonstrated by being supportive, adaptable, flexible, cooperative, sharing and aiming high.