E-Safety
At The Meadows Primary Academy we teach e-safety as part of the weekly curriculum. Whilst we aim to educate our children to be able to use the latest technology, we believe it is important to keep our children safe when using the internet and that they are aware of the safety issues surrounding being online.
If any child or parent has any worries or concerns about something they have seen online, we encourage them to report this to the school.
There are also some online reporting tools below where you can also report any issues.
Pupils
If you are worried about anything you have seen or read online, click on the button below for a link to the Whisper website where your message will be sent to somebody at school.
Parents
Click on the button below for a link to the National Crime Agency website where you can report any issues regarding e-safety.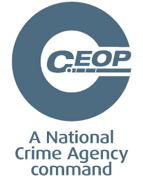 Safer Internet Day 2020
Safer Internet Day 2020 is being celebrated around the world on Tuesday 11th February. the global theme is 'Together for a better inetrnet' and this year in the UK we are putting the focus on how young people explore and express their identity online.
For more information and tips please click here.
For up to date information and the latest news about keeping your children safe online, please follow the links below where there are lots of interesting articles and information.
Please click here for a guide about MOMO that is useful for parents