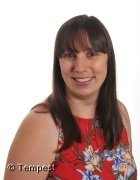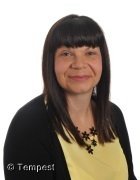 Mrs D Clarke Miss T Deakin
SENCO Assistant SENCO
All of the children at The Meadows Primary are individuals, but sometimes they may require extra help to complete their work. We strive to support all children to enable them to achieve their full potential. Quality first teaching is vital; however for some children there are occasions when further additional support may be needed to help them achieve their learning goals.
They may need additional resources such as specialist programmes to help them to access the curriculum. They will benefit from interventions matched accurately to their individual needs and from the support of our SENCO.
Our Special Needs Co-ordinator (SENCO) is Mrs Clark, who you will find in school on Wednesdays and Thursdays. Our Assistant SENCO is Miss Deakin, who you will find in school all week. One important aspect of their role is liaising with all adults who are involved with the children who have Special Needs. We also who works closely with a wide range of outside agencies and educational providers to offer children the best learning experience possible based on their individual needs.
We are very proud of our Social, Emotional and Mental Health (SEMH) Provision which provides a relaxed homely environment for working with individuals or small groups, usually across in the hub. We like children to experience lots of practical activities, such as cooking, play therapy, art & craft etc.
Local Offer
The Stoke SEN and Disability local offer is a comprehensive website created for parents and young people with Special Educational Needs or a Disability in Stoke-on-Trent. It allows you to search for local services and agencies including, schools, child care, health services, information and advice. Here you will also find The Meadows Primary Academy SEND overview for parents. Click Here to take a look.
Parents with children with special needs children are able to access lots of activities locally and all you need do is contribute a small amount of money to attend the activity and then transport is included.
Please take a look at the Activities brochure below or click here to visit the website.
Glossary of SEN Terms
| | | | |
| --- | --- | --- | --- |
| ADD | Attention Deficit Disorder | HI | Hearing Impairment |
| ADHD | Attention Deficit & Hyperactivity Disorder | PP | Pupil Passports |
| ASD | Autistic Spectrum Disorder | LAC | Looked After Child |
| SEMH | Social, Emotional & Mental Health | LEA | Local Education Authority |
| CAF | Common Assessment Framework | LM | Learning Mentor |
| CAMHS | Child & Adolescent Mental Health Service | MLD | Moderate Learning Difficulty |
| COP | Code of Practice | OT | Occupational Therapist |
| CP | Child Protection | SEN | Special Educational Needs |
| DCD | Developmental Co-ordination Disorder | SEND | Special Educational Needs & Disability |
| EAL | English as an Additional Language | SENCo | Special Educational Needs Co-ordinator |
| EP | Educational Psychologist | SLCN | Speech, Language, Communication Needs |
| FSM | Free School Meals | SpLD | Specific Learning Difficulty |
| FLO | Family Liaison Officer | VI | Visual Impairment |