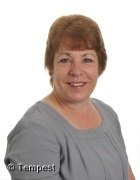 Mrs J Walton
Safeguarding Co-Ordinator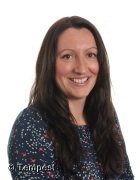 Mrs L Wheeldon
Safeguarding Team Office Manager
Our vision is to ensure that all children and families at the Meadows Primary Academy are happy, safe, healthy, motivated and enabled to succeed.
For some children this may mean families need additional support. Our vision is to help families at the earliest point when a problem appears, enabling them to access the right service, at the right time to avoid the problem getting worse, or the need increasing.
The Early Help involves bringing people together with the right experience and skills to work with the family, building on the strengths, and helping them to become more resilient and prevent the issue from arising again.
If you feel you would need any extra support Mrs Walton and Mrs Wheeldon can support you. You can either phone 01782 235025 (option 3 for the Families Team), or pop into the Office.
We can offer support if:
You are worried about your child's health and wellbeing

You are worried about your child's behaviour

You are struggling to cope

You are worried about your family finances

Your child is struggling to cope with bereavement

Your child refuses to go to school (poor attendance)

You are having difficulties with family relationships

You are worried about your child's health

You are experiencing difficulties at home, such as domestic abuse, parental substance abuse or parental mental health problems

We can support with referrals to outside agencies
What we offer:
Once you have contacted the Families Team we will work with you to:
identify what you would like to achieve

decide what type of support would suit you best

agree the next steps

finally, agree when you have achieved what you wanted and our support is no longer needed.
When the Early Help is started the meetings focus around the 4 key steps of the Signs of Wellbeing Assessment:
What's going well?

What are we worried about?

How worried am I?

What needs to happen?
The views of the child(ren) and family are an important part of this process we have a range of tools to help professionals to identify, understand and respect their views.