Year Five Oakwood Wonderful Work
Welcome to Year Five Oakwood's wonderful work wall. Children's work will be displayed and updated regularly to celebrate all the amazing work the children are doing.
Wednesday 2nd February 2022
Luwam wrote a super explanation of the Suffragists in history and WOWed Miss Mooney.
Wednesday 16th March 2022
Super blog entrance from the perspective of Malala by Vanessa.
Tuesday 10th May 2022
Luwam's super paragraph, that zoomed into the landfill in the middle of the countryside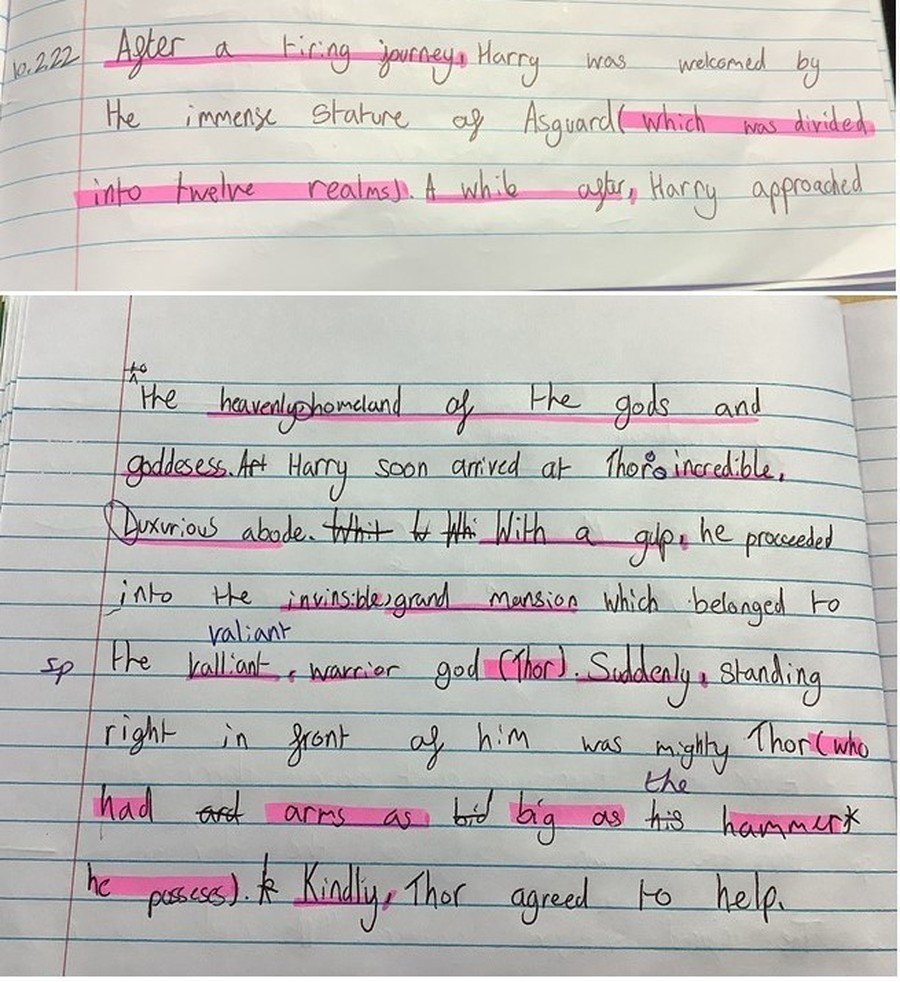 Thursday 10th February 2022
Mouhamadou completed some amazing Story Writing this week.
Tuesday 5th April 2022
Vanessa's final work on WW1 and WW2. Using evidence to justify her answers
Friday 11th February 2022
Luwam made a wonderfully Greek inspired pot this week in class.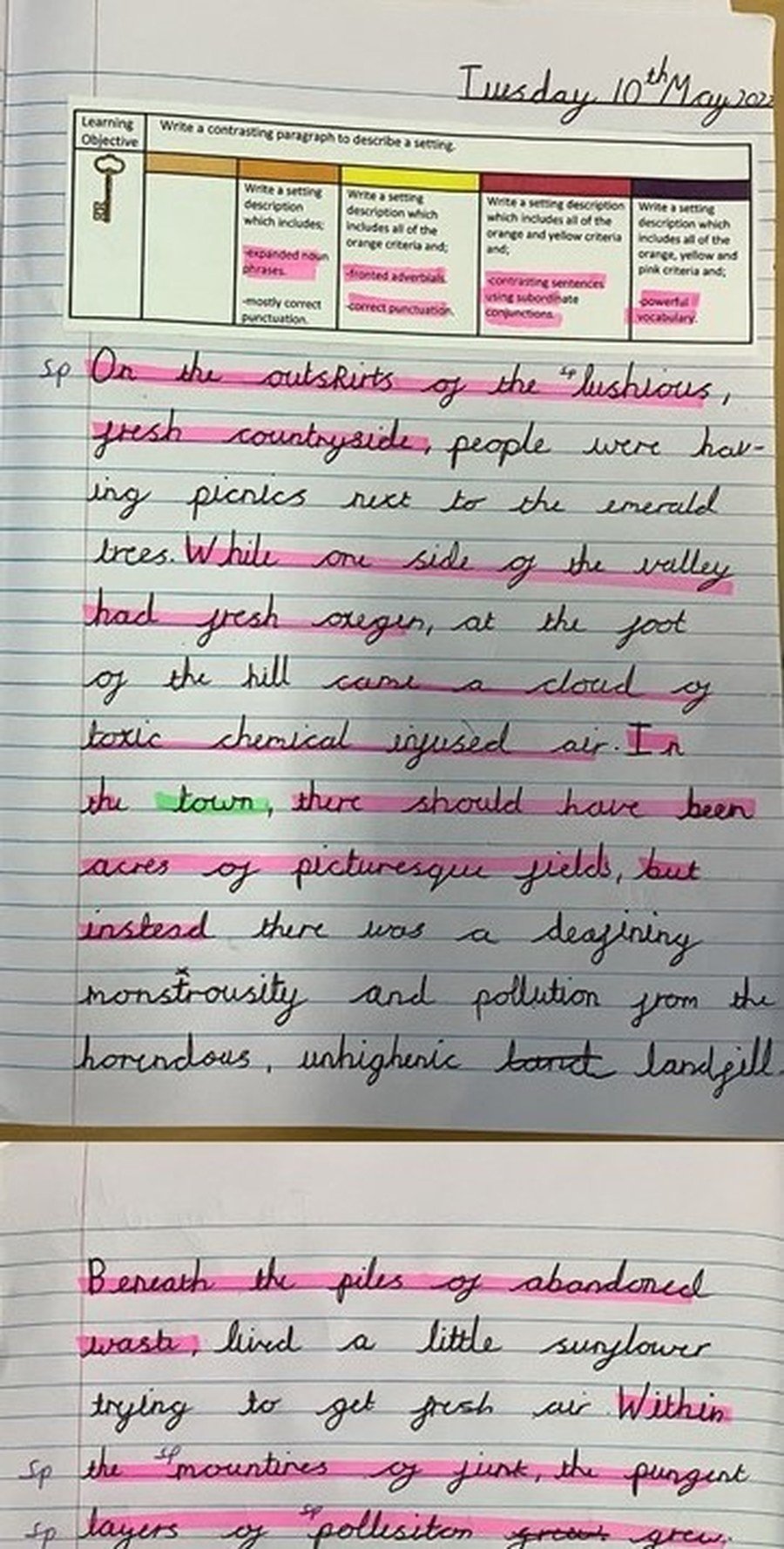 Tuesday 10th May 2022
Miley's super zoom in paragraph, showing the contrast between the outskirts of the village and the middle.