Year Four Oakwood Wonderful Work
Welcome to Year Four Oakwood's wonderful work wall. Children's work will be displayed and updated regularly to celebrate all the amazing work the children are doing.
Wednesday 2nd February 2022
Harvey programmed his electronic Rubik's cube to change colour when you press the space bar. It was very impressive!
Tuesday 15th March 2022
Vinnie's super descriptive writing.
Tuesday 22nd March 2022
Excellent work on subtracting fractions this morning by Blake.
Monday 4th April 2022
An excellent piece of writing about the Anglo-Saxons by Jacob.
Wednesday 4th May 2022
Amazing work ordering decimals with 2dp by Blake
Wednesday 18th May 2022
Super writing about toucans by Charlie
Friday 11th February 2022
Lucas' great independent story that he tried really hard to edit and improve.
Monday 14th March 2022
Matthew for some excellent work on Anglo-Saxon housing
Monday 28th March 2022
History work on Anglo-Saxons by Tiyanna
Tuesday 5th April 2022
Lucas has done some excellent work on finding fractions of amounts
Wednesday 11th May 2022
Two excellent paragraphs about deforestation by Tilly & Tiyanna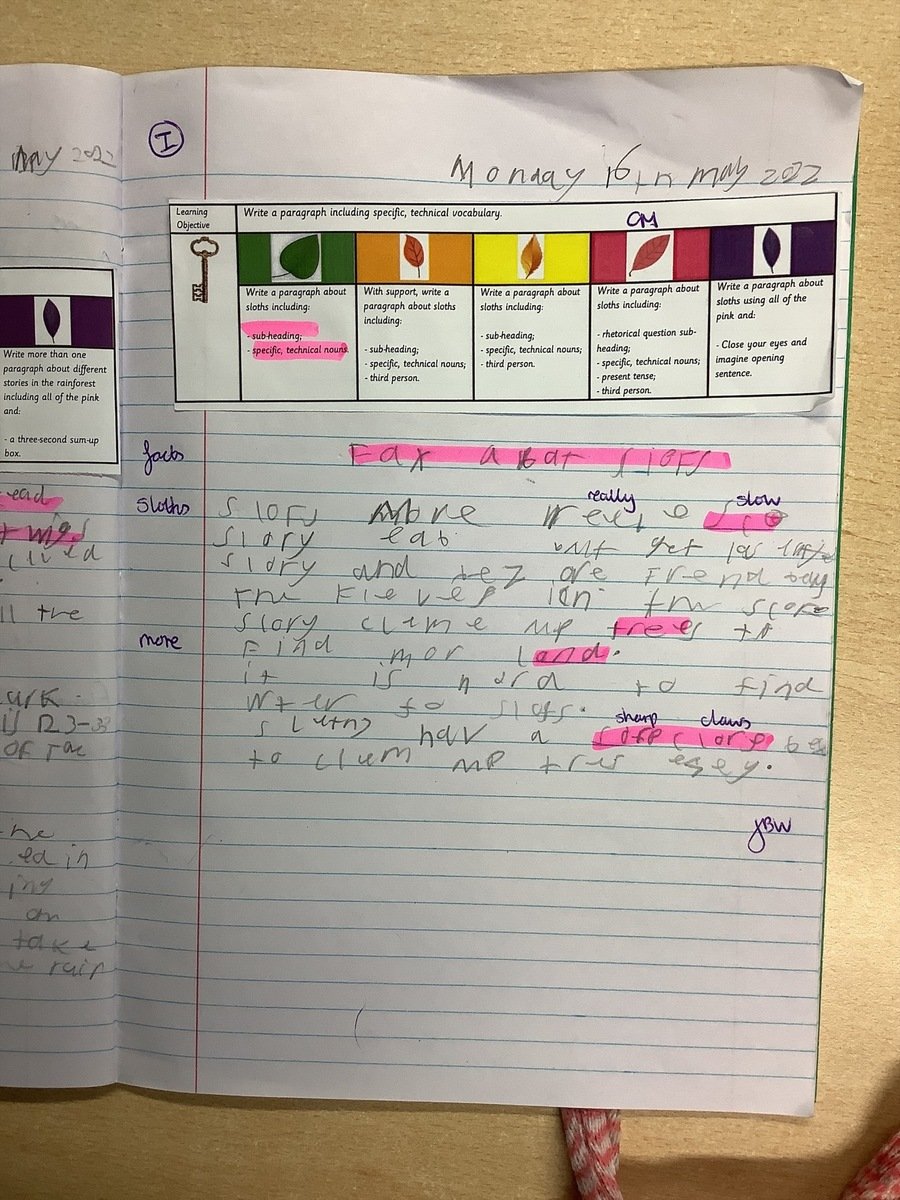 Monday 16th May 2022
A super paragraph about sloths by Harvey B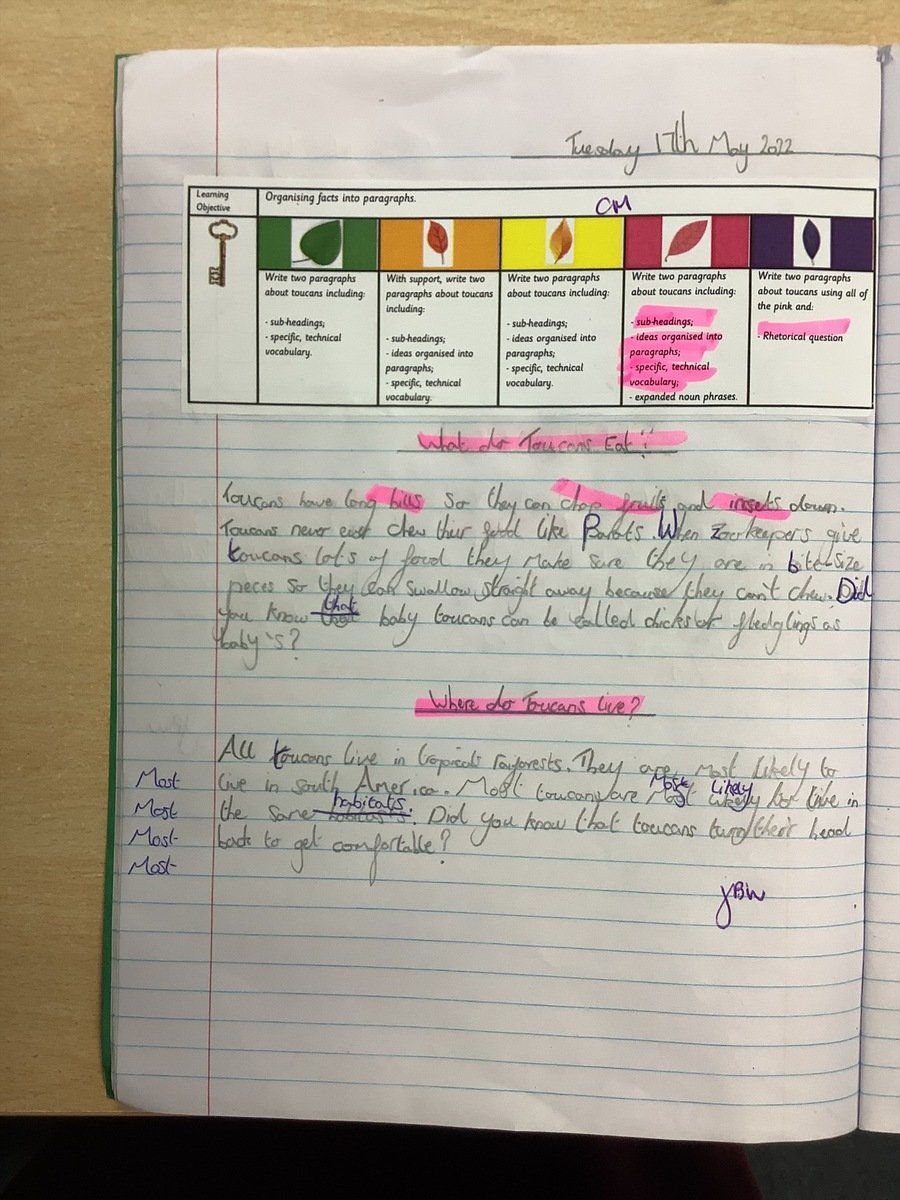 Wednesday 18th May 2022
Amelia has worked had to edit her work on toucans
Thursday 17th February 2022
Super table tennis skills on display from Jacob and Amelia, with great refereeing from Layton!
Monday 21st March 2022
Some excellent writing completing a 'show not tell' paragraph by Maisie.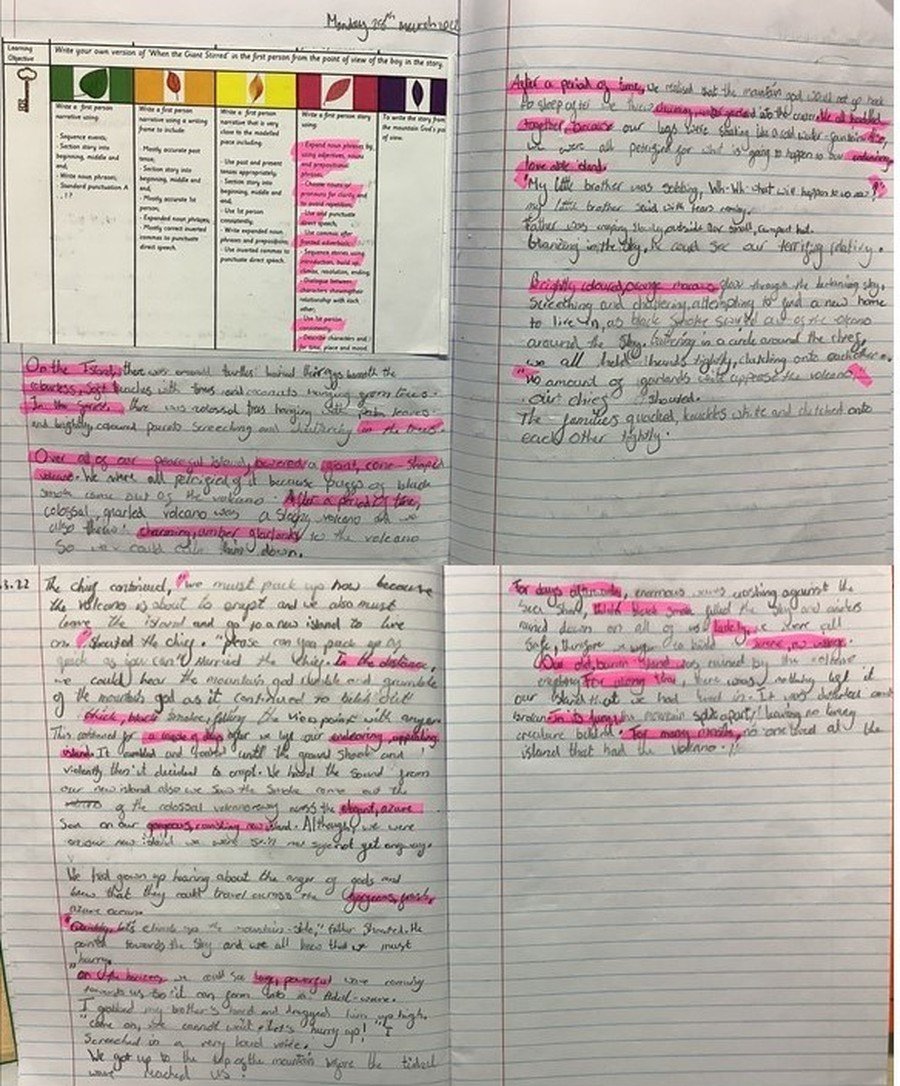 Friday 1st April 2022
Excellent story writing from Ronnie
Tuesday 26th April 2022
Excellent introductions written by Ronnie & Matthew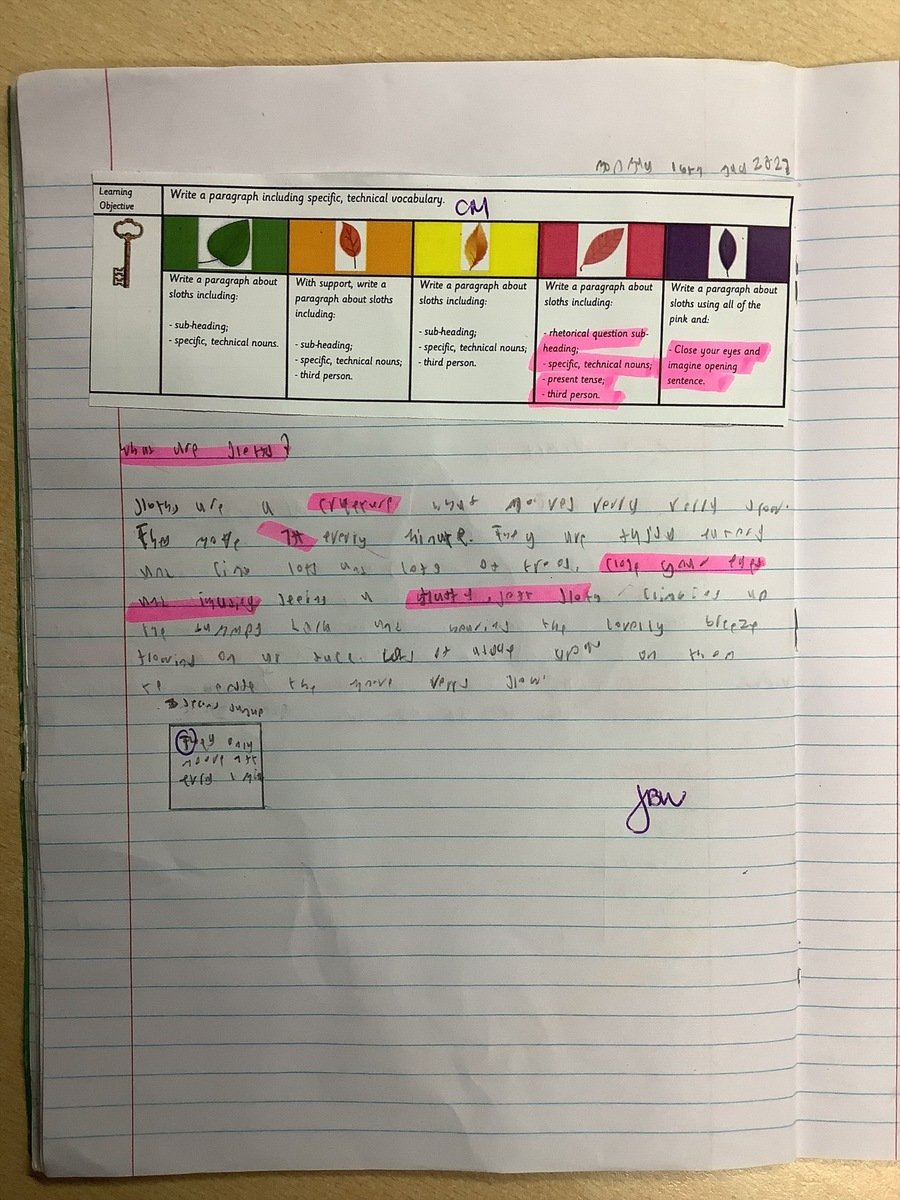 Monday 16th May 2022
A fantastic paragraph written by Jacob