Year Three Oakwood Wonderful Work
Welcome to Year Three Oakwood's wonderful work wall. Children's work will be displayed and updated regularly to celebrate all the amazing work the children are doing.
Thursday 3rd February 2022
Noah did some amazing first person narrative.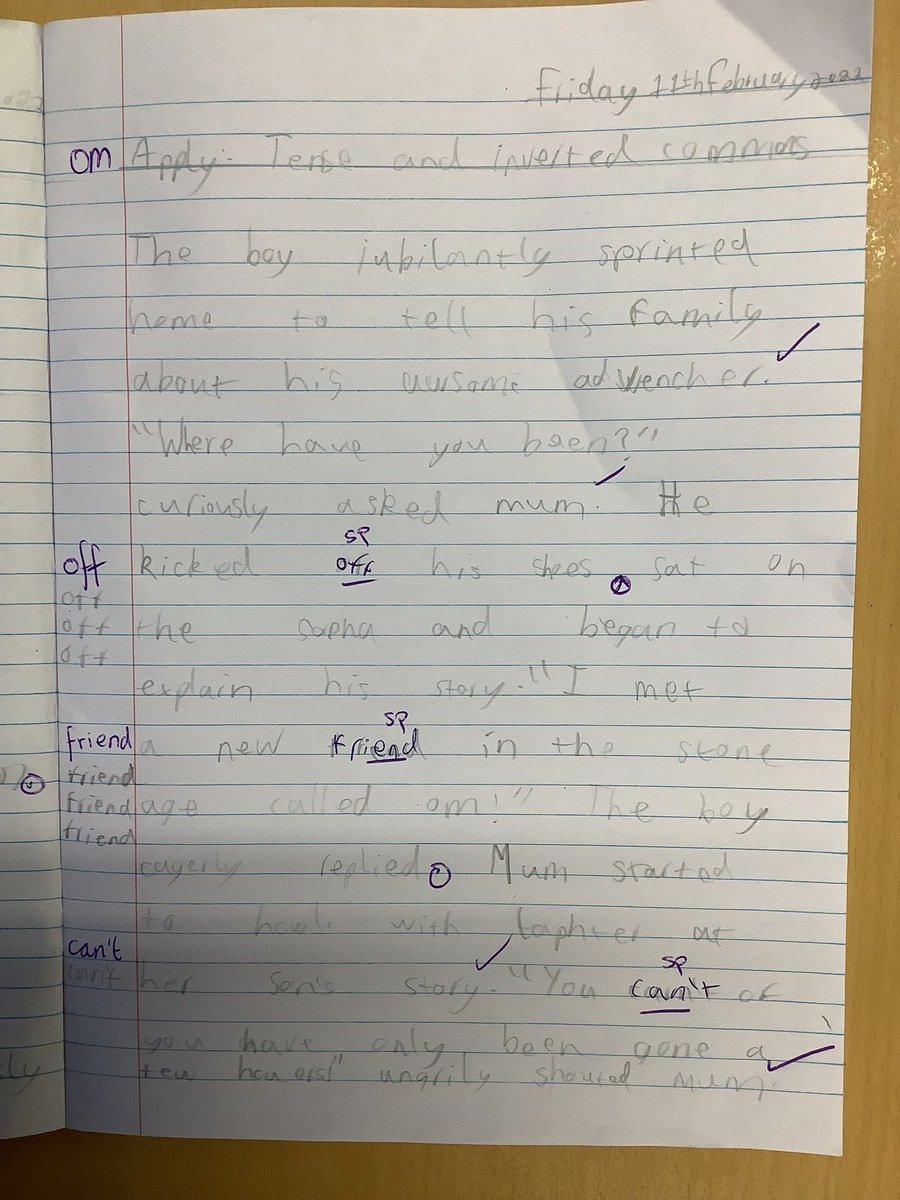 Thursday 10th February 2022
Penny did some amazing use of inverted commas in speech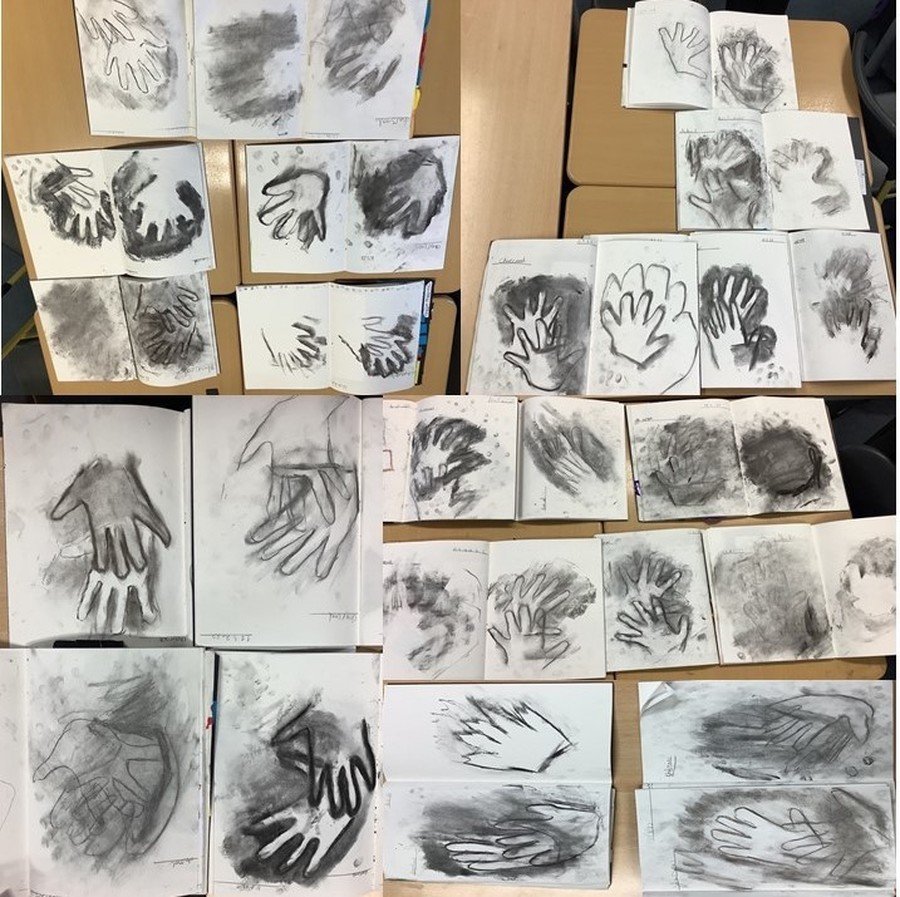 Tuesday 15th March 2022
All of 3O for some amazing art work using charcoal to create cave painting styled images
Thursday 7th April 2022
Erin's clay picture of her dog
Friday 13th May 2022
Excellent teamwork from Amber, Pippa, John, Megan and Isabell to make their own dome structure.
Wednesday 9th February 2022
Penny has used the correct tense as well as inverted commas to write a narrative to match an image to our Stone Age Story
Friday 18th February 2022
All of 3O for some super effort with sewing a bookmark and especially Bobby's super cross stitch!
Thursday 7th April 2022
The children in 3O have made some amazing clay patterns using printing tools.
Wednesday 11th May 2022
Taylor wrote an excellent speech sandwich
Wednesday 18th May 2022
Taylor's super speech sandwich to show the conversation between the boy and girl at the end our story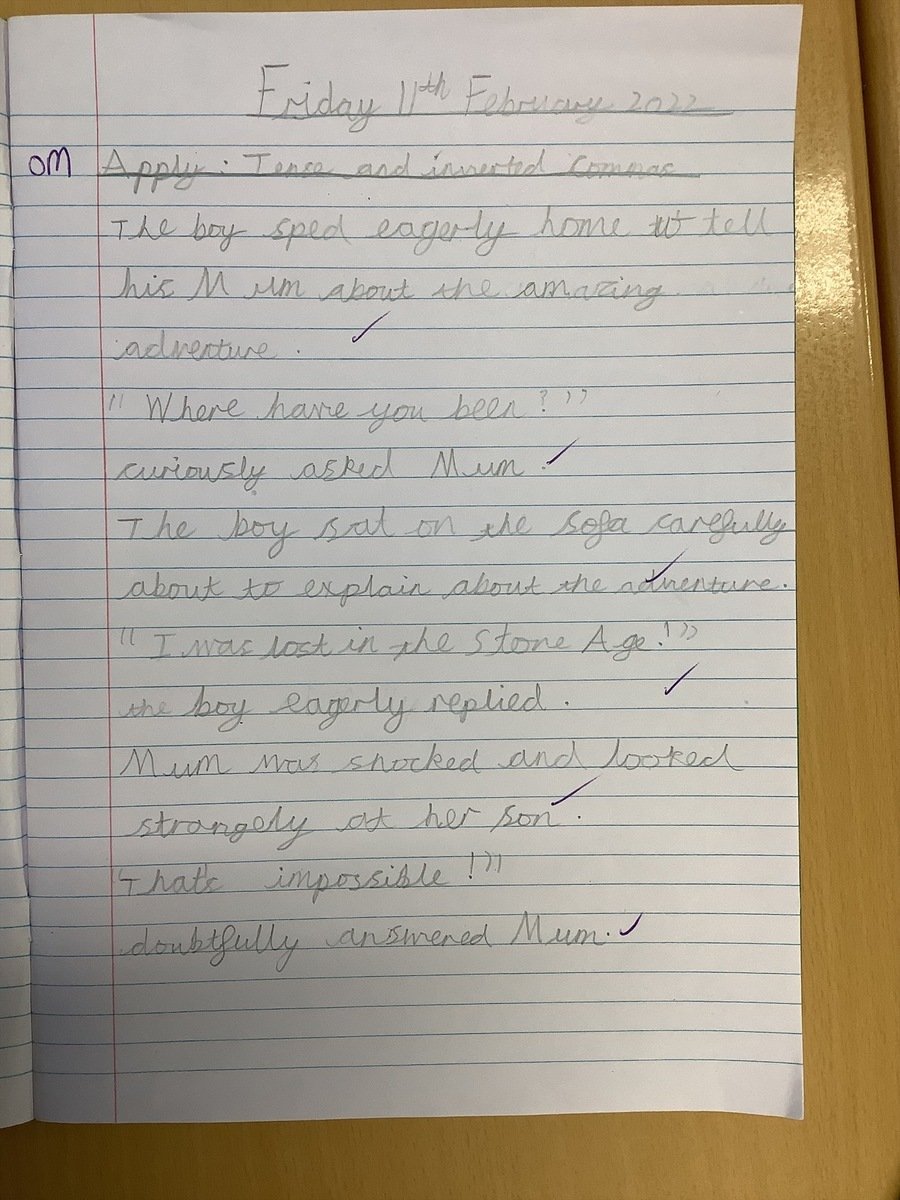 Thursday 10th February 2022
Kye did some amazing independent use of inverted commas for speech.
Friday 4th March 2022
Y3O's cave art inspired painting on a textured surface using similar colours
Thursday 7th April 2022
Rubie's cave print image made using clay
Wednesday 11th May 2022
A great speech sandwich from Alayah