Year One Oakwood Wonderful Work
Welcome to Year One Oakwood's wonderful work wall. Children's work will be displayed and updated regularly to celebrate all the amazing work the children are doing.
Wednesday 23rd March 2022
Jotini's independent story map of the beginning of The curious case of the missing mammoth.
Thursday 12th May 2022
Victoria has written a fabulous set of instructions on how to make a pizza
Friday 1st April 2022
Amazing work from Aylan. Finding the difference in cms between objects.
Thursday 12th May 2022
Archie also wrote some great instructions on how to make a pizza
Thursday 12th May 2022
Eivelyn has written the story Gigantosaurus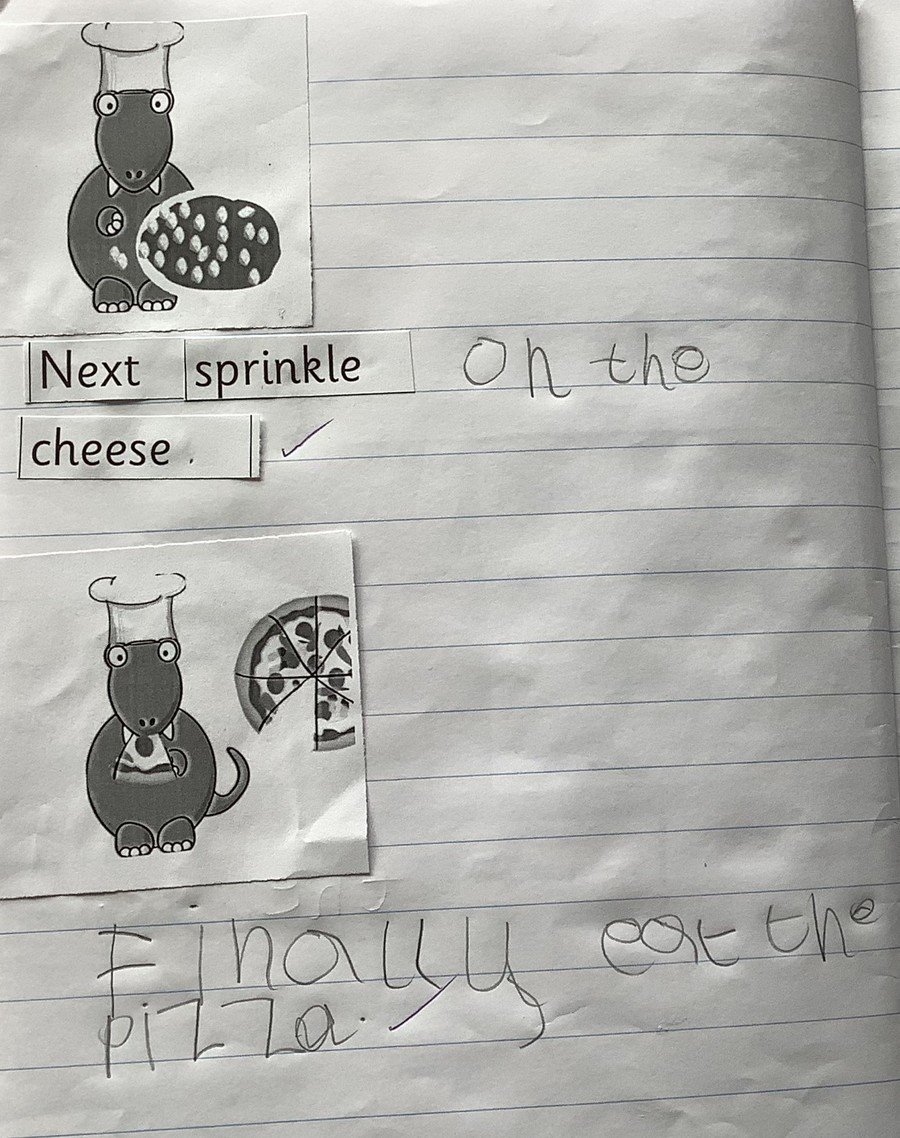 Thursday 12th May 2022
Summer wrote some brilliant instructions on how to make a pizza