Reception Oakwood Wonderful Work
Welcome to Reception Oakwood's wonderful work wall. Children's work will be displayed and updated regularly to celebrate all the amazing work the children are doing.
Thursday 3rd February 2022
Jaydah did some super independent writing using her phonics!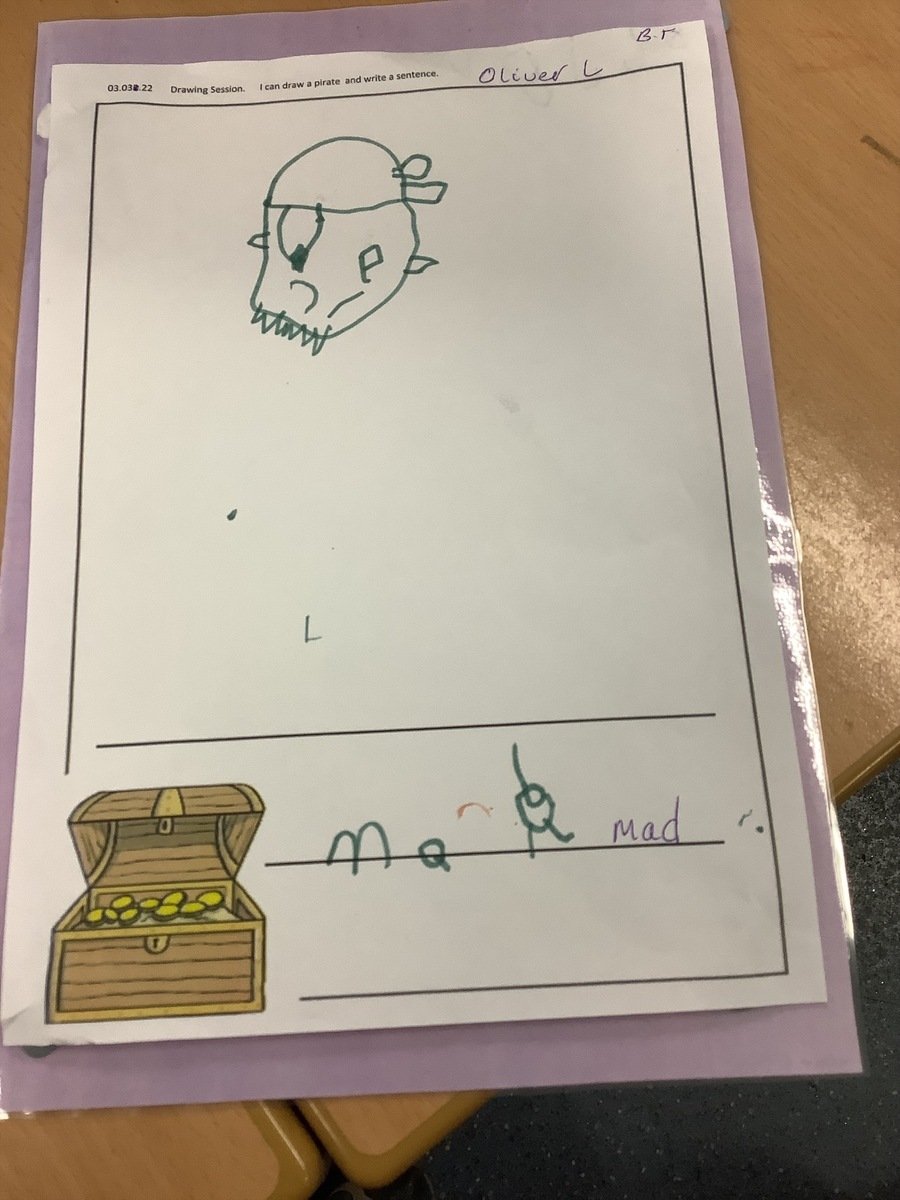 Thursday 3rd March 2022
Oliver L has used his Phonics to independently describe the pirate as 'mad'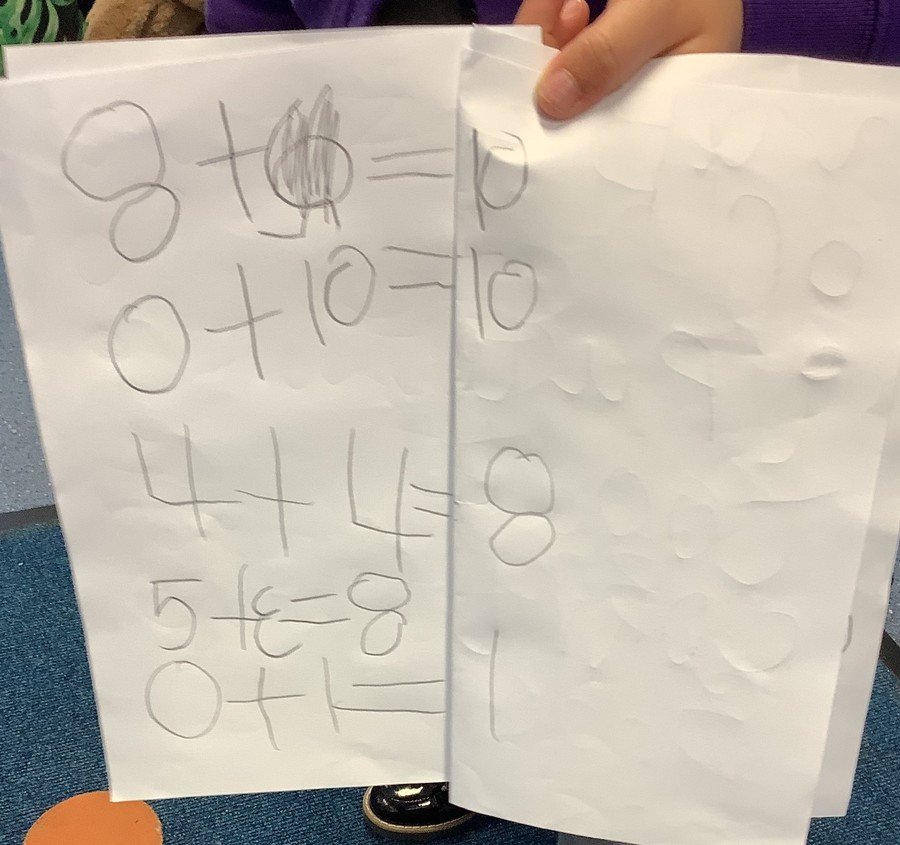 Wednesday 4th May 2022
Jagoda is making a book about numbers. She is writing the addition facts that she knows
Wednesday 9th February 2022
Eivelyn found different ways to make the number 7
Friday 25th March 2022
We made split pin eggs and Charlotte has then independently written a sentence and underlined the special friends in the sentence "Its a chick".
Wednesday 4th May 2022
Oliver H has been finding his number bonds to 10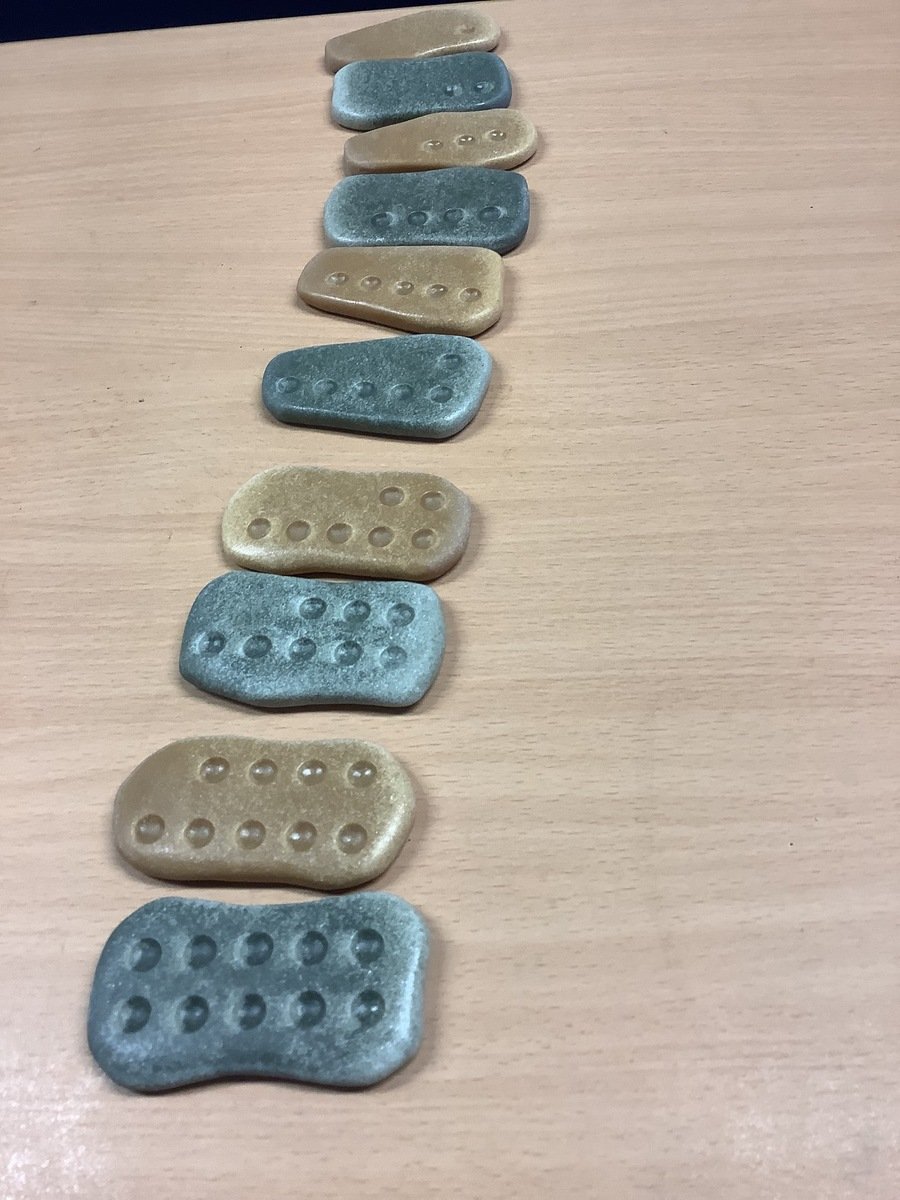 Thursday 17th February 2022
Nathan using his maths knowledge to order the tens frames from 1 to 10
Wednesday 6th April 2022
Henry has independently drawn the story "The Journey Home". He has then told me the story using his story board